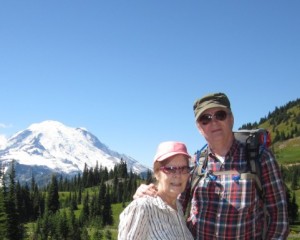 Fulfilled Radio is excited to announce a new broadcast ministry, Probing the Prophets, with evangelist Rod MacArthur of St. Auburn, WA, who will join the programming schedule November 2, 2012.
Rod is known for his excellent and detailed exegesis of the Bible, with notable presentations from the Prophets. His first series begins with studies in the Ezekiel.
Probing the Prophets will air each Friday morning from 11a.m. to 12 Noon CST 9:00 to 10:00 a.m. Pacific. Join us in congratulating and welcoming Rod to the station and to the broadcast family of Fulfilled Radio, A Voice You Can Trust.
We'll keep you posted on the progress as we move through pre-production.
Rod is the author of Jesus Meets Our Needs, a book of practical evidence and personal application of the value of Jesus to man's condition.