September 19, 2012
Fulfilled Radio Update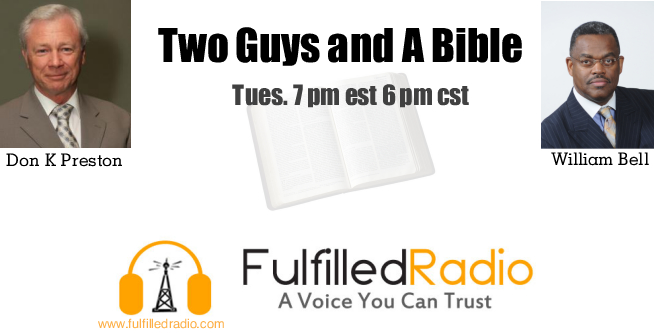 FulfilledRadio is currently broadcasting at http://blogtalkradio.com/fulfilledradio. We apologize that this has caused some confusion as we were transitioning from the former station. However, any broadcast you may have missed after that transition is now loaded on this site.
In the future, you'll be able to listen by going to the URL above or by listening to the recorded broadcast after the live show ends. Usually archives are available within 15 minutes of the live broadcast.
Once again, thanks to all our listeners and supporters. What we had was clearly a failure to communicate. I personally accept all the responsibility and blame. Please accept my apology. Thanks for those who notified me of the problem.
We had a very smooth broadcast on yesterday, excellent information on the study of Acts 7, with Stephen's discourse on the Temple, The Land and the City of Jerusalem in fulfillment of the promise of Abraham. You don't want to miss it.
We are yet working on a permanent broadcasting solution for "FulfilledRadio" and will announce it once we make the transition.
Thanks,
Please follow and like us:
Next PagePrevious Page
Similar Posts